Happy Holidays 2022 And A Look Into Present And Future
December 24, 2022

Let's celebrate the end of a challenging year and look to a bright future
From navigating economic difficulties to implementing strategies to reduce operational costs (OpEx), it's been a year of adapting and persevering. As we look ahead to the new year, we're excited to continue driving forward and building on the successes of the past year.
As we move into 2023, we're excited to offer new and improved services. Stay tuned for updates and keep an eye out for announcements on these exciting new products and services. We can't wait to see what the year ahead has in store! Follow us on twitter and check the announcements regularly.
Happy Holidays! Merry Christmas and Awesome Happy New Year Everyone!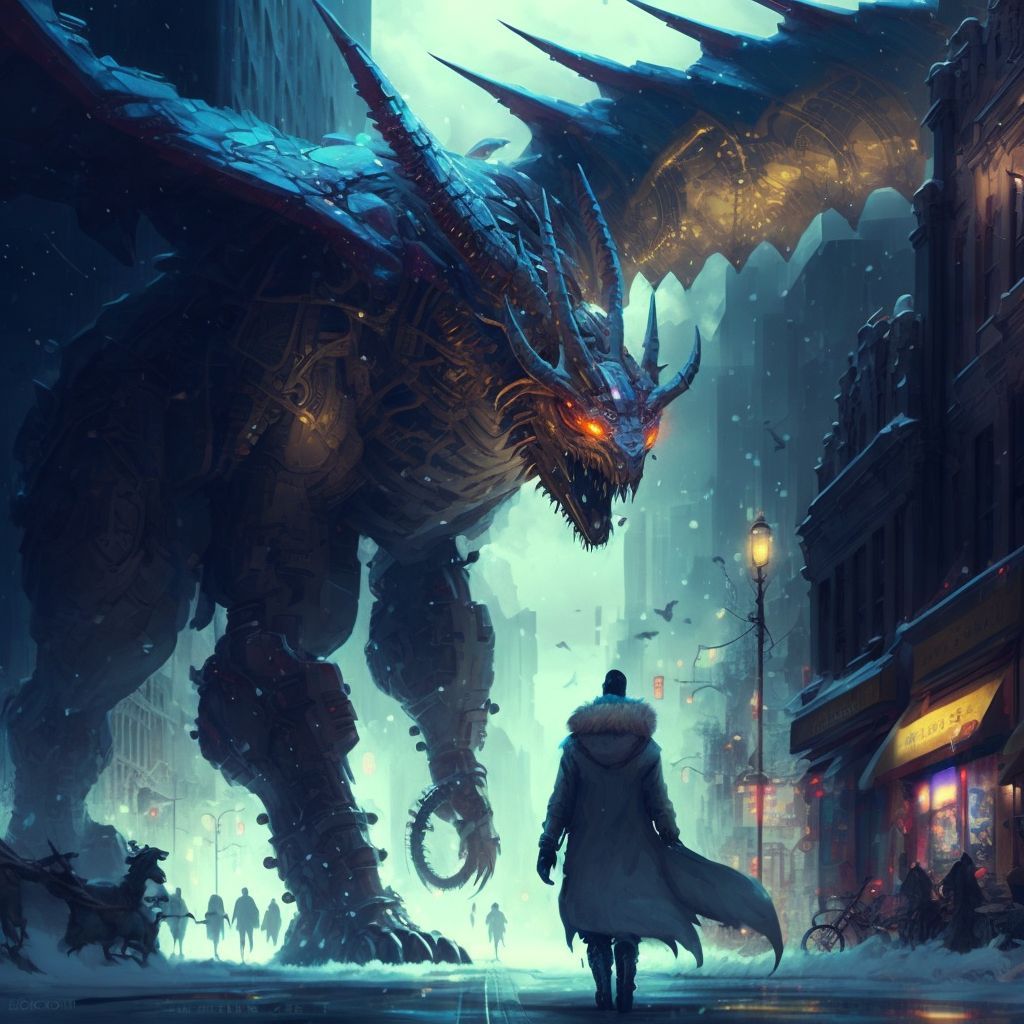 Relax and Recharge
It's important to take a moment to relax and recharge. Spend time with loved ones, indulge in some good food and maybe even curl up with a good book. Let's take a well-deserved break before tackling the exciting opportunities and challenges of the new year. Whether it's taking advantage of our dedicated server offers, using our excellent Dragon-R seedboxes, or beta testing our new miniservers. There is alot to look forward to in 2023. So let's take a moment to unwind and recharge before diving into all that the new year has in store.
Reading material for the holidays
We invite you to take a break from the hustle and bustle and check out our latest article on our blog: Facing Economic Challenges and Reducing Power Consumption.
In it, we delve into the economic challenges we faced this year, including the ongoing energy crisis and high inflation. We also discuss strategies we implemented to reduce power consumption and the impact of supply shortages, exchange rates, and increased taxes on our business. So grab a cup of cocoa, get comfortable, and join us as we reflect on the year and look ahead to the exciting possibilities of the New Year.
Read all about it in our blog at https://blog.pulsedmedia.com/2022/12/facing-inflation-and-energy-crisis/
On another fresh article we look into how a seedbox could potentially benefit users with intermittent or unreliable internet connections, read all about it at: https://blog.pulsedmedia.com/2022/12/seedbox-the-solution-to-internet-reliability-issues/

Recommended books
We like to take a good book during the mid-week and relax. For example Marko Kloos' excellent book series Frontlines has been a favorite over here. It's a Sci-Fi military series set in the future. Protagonist is Andrew Grayson, a soldier fighting for humanity's future. The series explores themes of politics, power struggles, cost of war and even teaches you a little bit about physics.
Or perhaps enjoy some classics like "Brave New World" from Aldous Huxley. Or maybe the famous "1984" by George Orwell. Sadly, it seems many believe "1984" to be instructional manual, instead of a warning? Go figure …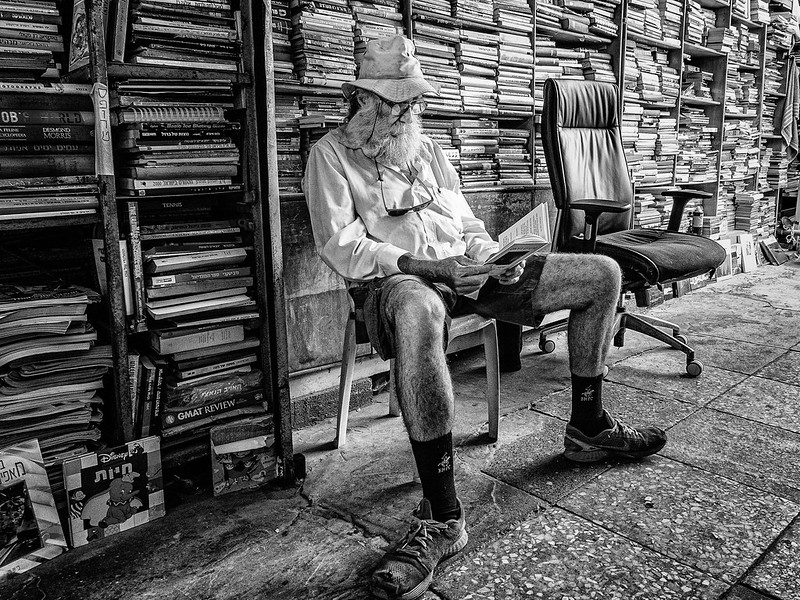 Customer care is very important for us
Our customers consistently rave about the excellent customer service they have received. Many have commented on the tickets and thorough responses they received. Many have also appreciated the efforts of our team to go above and beyond to ensure that their issues are resolved to their satisfaction. We are grateful for the positive feedback we receive and strive to maintain high standards of customer service for all of our clients.
What do customers think?
Don't just believe us, read on what some of our customers has said:
I really appreciated the info as to why I was having the issue.
Responded really fast with initial resolution and guide in 6 hours (probably it's thought an issue specific to certain user), later update took longer coz it's a system wide config instead of single user case. It's reasonable and good enough and I am satisfied. More importantly, it's been maintained very well by support in the background and this is the only ticket necessary since I enrolled 4 months ago.
Best as usual, just like the past 11 years 🙂
Was polite, helpful and responsive
very good and professional
Fast response, honest in answer. The issue has been resolved 🙂
Seamless transition to the new host with Debian 10. Thank you very much!
Quick solution that worked immediately
Excellentlly done. Thorough, fast and friendly.
very quick reply and honest answer, not a lifeless corporate answer
Fantastic as it was on Sunday !
The case was resolved within reasonable time frame, I was informed of the cause of my problem and was given SLA compensation in the end, this is more than satisfactory
Perhaps a little slow, but you are on the other side of the world to me, so I accept the existing time frame. Once Aleksi was working on it, it was really fast.
Quick ,fast and effective response and solution for the server instability problem that i was facing the last days , many thanks to the stuff
They were great, and within 30 minutes of them arriving in the office.
I've been using PulsedMedia off & on since 2014. AU has always been very helpful to me. I cant be sufficiently complimentary for his patience & tolerance of my lack of technical knowledge.
Fast and professional response. Fixed the issue immediately
Rating given by our users for month of december is 9.03 out of 10.
Btw, did you know that you can read customer testimonials on our site? The footer has ever rotating testimonials from some of our customers. We don't particularly actively collect these, but the list keeps growing year over year.
It's a skill to learn and master
Using customer support is a skill in itself as well. Being able to communicate clearly, ask for help when you need it, and be patient when things don't go exactly as planned are very important. It's important to be respectful and polite when speaking with customer support, as they are there to help you and want to make sure you have a good experience. Having the skills in using customer support makes the experience sometimes outright fun 🙂
Dragon-R Holiday Special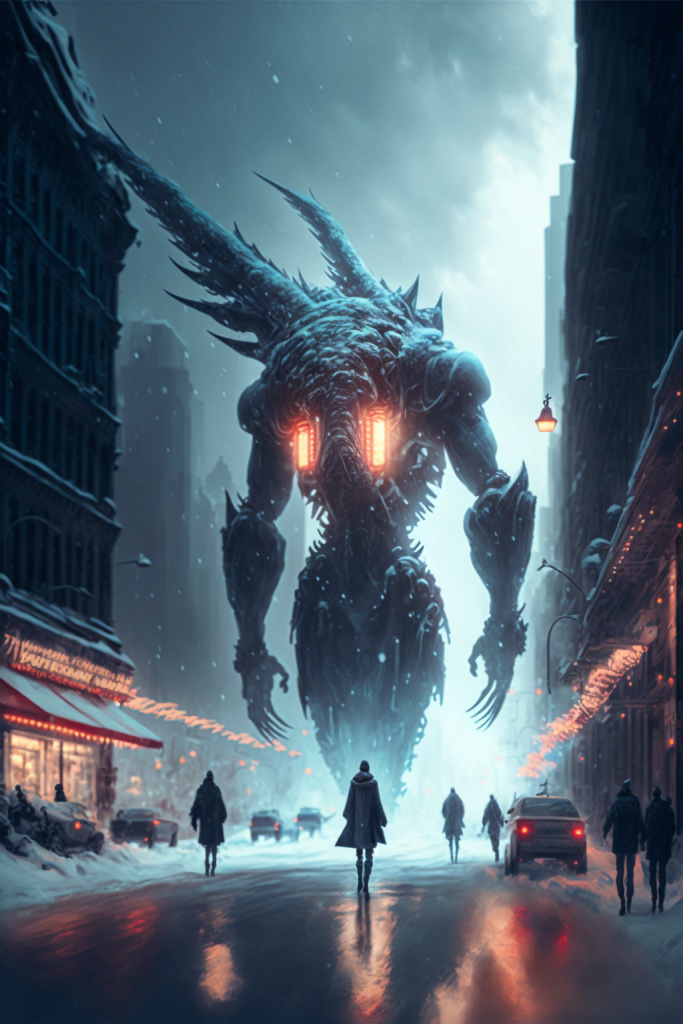 We very rarely do any specials for this ultimate Seedbox range, it's most of the time sold out. So that's why it's the perfect thing to celebrate end of a challenging year!
The ultimate seedbox experience, look no further than the Dragon-R! Lightning-fast 20Gbps bandwidth and RAID10 storage, this seedbox will have torrenting like a pro in no time. Plus, with SSD caching, you'll be able to access your files even faster. Whether you're a serious datahoarder or a torrenting buff, the Dragon-R has got you covered. So don't wait any longer, upgrade to the Dragon-R seedbox today and take your seedbox experience to the next level!
7.5% Recurring Discount or 25% OFF First Month, You Can Pick And Choose! 🙂 Stock is very limited as always for the Dragon-R. Both coupons have limited uses and the stock itself is limited. There is only FOUR of the Temeraire 16TB Seedbox available right now, so grab Yours right now.
7.5% Recurring Coupon: 22holidays-dragonr-V8S7UHB15S
25% First Month Coupon: 22holidays-dragonr-VIOT7P1N8A
Valid until end of the year, one use per coupon per user
Any payment term, can be combined with long term discounts.
Enter this code on the checkout page to apply it
Dragon-R Plans
Black Friday Giveaway Winners!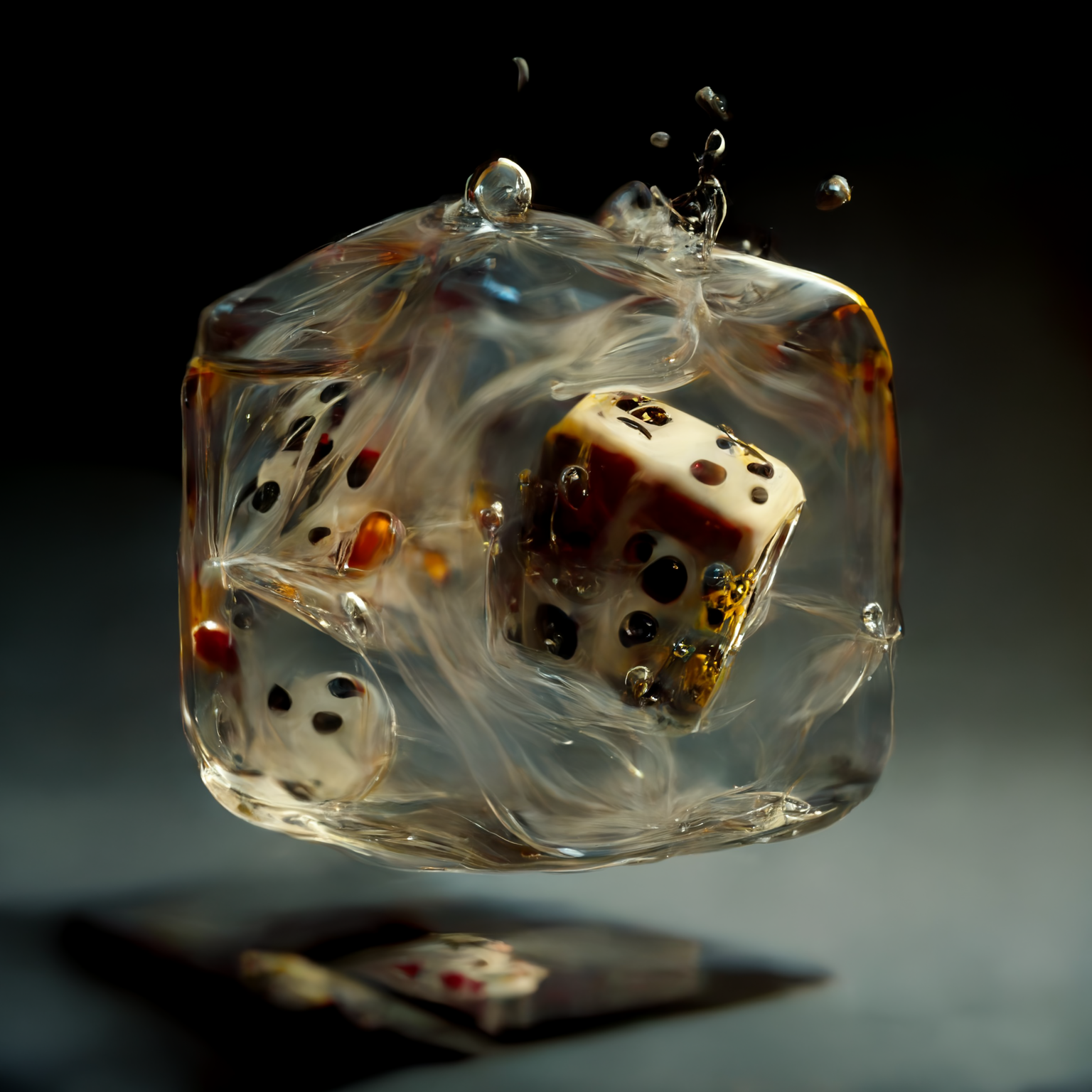 Some of you may remember that we decided to do giveaway of T-Shirts, Single Board Computers, HDDs etc. on Black Friday + Cyber Week this year!
Thank You To Everyone Who Decided To Pick a Seedbox From Us This Black Friday!
Giveaway items
Upto 200 Pulsed Media T-Shirts
1x Pine64 NAS Case + Pine64/RockPro64 board + 80mm fan and other accessories
1x O-Droid HC4
2x 8TB 3.5″ Seagate Barracuda Compute HDD
2x Various new SBCs, RockPro64, Odroids etc. picked randomly (from a cancelled project, so various models but all should be new)
10x 4TB 3.5″ 5400rpm HDD
5x 3TB 3.5″ 7200rpm HDD
30x Pulsed Media 10€ Service Credit
30x Pulsed Media 20€ Service Credit
3x Gaming mouse pads
3x 1Gbps 5-port desktop network switches
WINNER WINNER CHICKEN DINNER
Chart has order # first, then initials and country. FIND Yourself from this list!
3796177789
JM/Spain
1x AMD Radeon RX 5600 XT 6GB
+ 2 Extra T-Shirts!
7615061996
DC/Netherlands
1x Pine64 NAS Case
+ 1 Extra T-Shirt
6382079418
YV/Turkey
1x O-Droid HC4
+ 2 Extra T-Shirts
2837004615
AS/Austria
8TB 3.5″ Seagate Compute HDD
+ 2 Extra T-Shirts
5453607938
IP/Germany
8TB 3.5″ Seagate ComputeHDD
1171651779
AM/Italy
SBC, RockPro64, Odroids etc.
picked randomly
4656320437
AP/Germany
SBC, RockPro64, Odroids etc.
picked randomly
7846607786
JM/Spain
4TB 3.5″ 5400rpm HDD
+ 2 Extra T-Shirts
1613453016
SH/Netherlands
4TB 3.5″ 5400rpm HDD
6965001487
DC/Netherlands
4TB 3.5″ 5400rpm HDD
4246169831
DD/Germany
4TB 3.5″ 5400rpm HDD
6578182312
GR/Romania
4TB 3.5″ 5400rpm HDD
2217075242
SM/Turkey
4TB 3.5″ 5400rpm HDD
+ 1 Extra T-Shirt
8592580041
YV/Turkey
4TB 3.5″ 5400rpm HDD
8726347553
AK/France
4TB 3.5″ 5400rpm HDD
+ 1 Extra T-Shirt
1382923486
TS/Finland
4TB 3.5″ 5400rpm HDD
+ 2 Extra T-Shirts
8362149775
YP/Sweden
4TB 3.5″ 5400rpm HDD
2663295569
HH/Sweden
3TB 3.5″ 7200rpm HDD
2430515368
AH/Romania
3TB 3.5″ 7200rpm HDD
8182131982
JM/Portugal
3TB 3.5″ 7200rpm HDD
+ 1 Extra T-Shirt
7902743176
PJ/Finland
3TB 3.5″ 7200rpm HDD
5465394031
AP/Germany
3TB 3.5″ 7200rpm HDD
1877029590
DJ/Germany
Gaming Mouse pad
+ 1 Extra T-Shirt
3953719097
AS/Austria
Gaming Mouse pad
2415770135
AI/Romania
Gaming Mouse pad
2162961010
DT/France
1Gbps 5-port network switch
+ 1 Extra T-Shirt
5004075832
HB/Germany
1Gbps 5-port network switch
+ 1 Extra T-Shirt
9650844988
YH/Poland
1Gbps 5-port network switch
9472514411
BH/Turkey
Pulsed Media T-Shirt
5145087376
AT/Turkey
Pulsed Media T-Shirt
5685582494
MD/Belgium
Pulsed Media T-Shirt
6024541273
JK/Czech Republic
Pulsed Media T-Shirt
7669891262
MS/Belgium
Pulsed Media T-Shirt
Service credit winners
Winners of the service credit will be randomly picked over the holiday week and contacted individually via a ticket. Credit will be added immediately at that time. This credit can be used for any invoice, seedbox or dedicated servers etc.
Claim Your Prizes
You have to claim your prize(s) by 15th of January when shipping starts.
You can find the order # from the e-mail you received when ordering titled "Pulsed Media: Service Order Received"
Check your shipping address is correct on file
Open a ticket with subject Claim Prize #ORDER_NUMBER (replace with correct number)
Tell in the ticket the T-Shirt sizes you would like to receive
The order you won with needs to have the service active and paid on shipping time
Then just wait for your goodies to arrive! 🙂
About The Author
aleksi