Steady progress, Green operations
April 22, 2017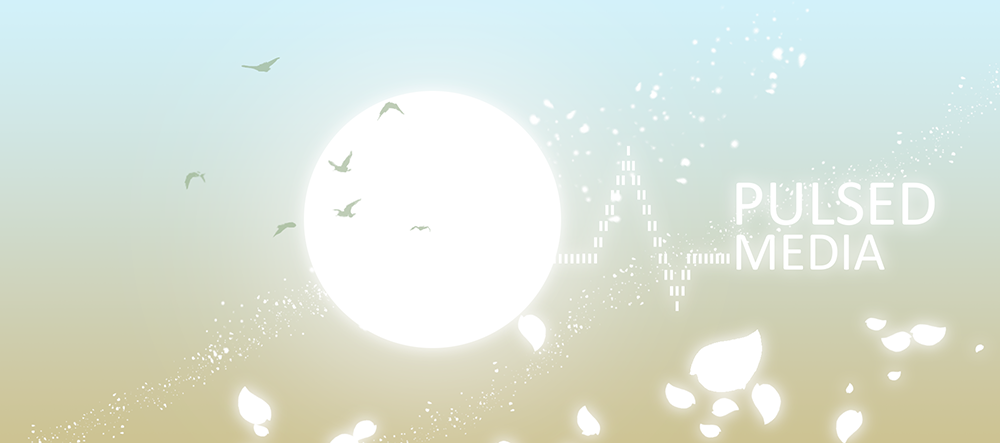 Steady Progress
There's been steady progress all around for the first quarter of the year, optimization, updates etc.
For most part everything has been running smoothly and nothing out of the ordinary, but Managed Dedicated Seedboxes is no more however, and we are planning a replacement. The replacement offers will take quite a while to materialize however.
Debian 8 features updates
Several things in Debian 8 support has been fixed. Most notably OpenVPN and NzbDrone / Sonarr supports has been fixed. If you need OpenVPN and your server still lacks it, ask support to update your server. Usual rolling updates means the new updates may have not yet reached your server.
New 8TB HDD Models tested
We have tested Seagate Desktop 7200RPM 8TB and Seagate Ironwolf 8TB drives for seedboxes. The desktop model is now unavailable, and our belief is that the desktop and ironwolf models are essentially the same, with just a marketing difference. Both models have proven to be highly performing, stable drives. We have a few dozen of them in production now.
We tested also a few WD Red 8TB drives. Those are used with RAID10 in order to boost the performance, and the reliability numbers available, combined with the higher price point means we are not likely to acquire many of the WD Red 8TB drives into production. They simply are not an economical offering with their lower performance combined with reportedly higher failure rates than other alternatives.
Datacenter PUE, Free Cooling and preparation for the summer
Our PUE figure has been hovering around the 1.16-1.20 mark for several months now, even with the AC units running a little bit each day. This even includes the vast surplus of energy used for the UPS units, which suck quite a lot of base power -> Overhead which is not much affected by the use level of the UPS units. On a large unit this is many kilowatts. Yes, kilowatts. We are spending more energy on UPS base power consumption than actual cooling.
It is incredible to achieve this good of an PUE! 🙂
We have some free air cooling with outside air, many cubic meters of air is blown into the DC through air filtration systems. These economizer's maintenance has turned out to be much quicker and cost effective than earlier estimates as well. It is mostly the occasional cleaning.
Our AC units has been maintained for the coming summer already, and we are preparing to install more AC units and even stronger economizer setup in the coming months.
Green operations
The cool thing about economizers (outside air cooling) is that it lowers Co2 emissions and is quite a green way to go about it. The less we can use electricity to cool the datacenter, the less greenhouse gas emissions there is. Are ours the greenest seedboxes on the market? Who knows, all we know we use extremely small amounts of electricity for cooling for the load and largely we even use servers out of lease/coming out of the larger datacenters as they upgrade their machines, giving them a second life and extending their productive life span. For seedboxes, these offer plenty of processing power as main concern is I/O instead of computing power.
We have good suppliers who can supply us by the pallets of identical servers coming out of duty from large virtualization setups or big data processing. Each server is then carefully maintained, stress tested and outfitted, hence their life cycle is extended. The CPUs are low power (45W typical) so being an older generation doesn't make even big difference there. We even modify for them for lower power consumption. Lowest ecological impact is when no new servers needs to be manufactured and the life cycle of old hardware is extended.
For large part of the year cooling requirement is extremely minimal, with outside temps being far into the negative celsius. All of this works out to minimize our carbon footprint.
New Economy Value Seedboxes
Enter Value250 Seedbox series. We had a gap with no good extremely low cost seedbox options right now, so we patched the gap 🙂 Most servers are in Finland with 4 disk setups. Bandwidth is limited to 100Mbps download and 250Mbps upload to get the cost lower. Site displays monthly period pricing, but just 3 month (quarterly) signups yields significant discounts! Pricing for long term signups starts from as low as 3.19€ per month! :O
Check them out at http://pulsedmedia.com/value250-seedbox.php
Max250 Series Seedbox Special Offer!
Sweet sweet Max250 series, just on the right spot on cost, performance and redundancy! Servers with RAID5, high performance 1Gbps download, 250Mbps upload, and even an unmetered traffic option!
Ranging from 1TB to 8TB in size, starting from just 9,99€ a month.
Special offer for quarterly or longer signups, 15% discount ON TOP of other long term discounts! :O Pricing examples below are for the longest possible term:
Max250 S: 1TB Seedbox for 5.43€ Per Month (3 Years)! Grab Yours!
Max250 M:  2TB Seedbox for 8.15€ Per Month (3 Years)! Grab Yours!
Max250 L: 4TB Seedbox for 20.39€ Per Month (2 Years)! Grab Yours!
Max250 XL: 8TB Seedbox for 37.39€ Per Month (1 Year)! WOW! Less than 5€ Per TB! Snatch Yours NOW!
Use coupon code: 1704m-max250
Check all details from: http://pulsedmedia.com/max250-seedbox.php
About The Author
aleksi