Dedicated Servers as a DediSeedbox: Best Seedbox?
March 24, 2023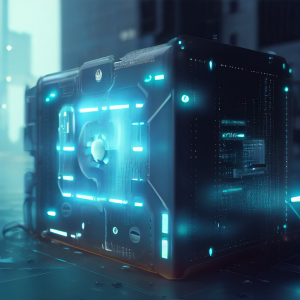 Seedboxes has evolved over the years, and dedicated seedbox solutions have become increasingly popular among users seeking the best performance. At Pulsed Media we understand the need for high-quality, reliable services deployed rapidly. Our dedicated servers are excellent for your torrenting and streaming needs. Let's check benefits of using dedicated servers as a dediseedbox, touching upon essential features such as streaming seedbox / plex seedbox, and more.
The Power of Dedicated Seedbox Solutions
When it comes to seedboxes, dedicated servers offer unparalleled performance and customization compared to shared seedbox hosting solutions. With a dedicated server, you have full control over the hardware and resources, ensuring that your dediseedbox operates at peak performance. This level of control and performance helps when using as plex seedbox and managing your media library. Dediseedboxes enable plex, but you can also use Jellyfin to stream your content. Jellyfin is supported on all Pulsed Media seedbox offers, but Plex can only be used with dedicated servers.
You can choose to maintain everything yourself, or get a semi-managed dediseedbox solution for ease of use, this can be a personal preference or skill set question for maintaining your own dedicated server.
Dediseedbox: A Premium Dedicated Seedbox Experience
Our dedicated servers solutions are designed to deliver the best value to our customers. With a dedicated server hosting plan, you can enjoy rapid upload and download speeds, increased storage capacity, and the ability to run custom applications tailored to your needs. This enhanced performance allows you to enjoy a seamless and uninterrupted experience when accessing your favorite content.
Plex Seedbox: Streamlining Your Media Library
One of the most significant advantages of using a dedicated server as a seedbox is the potential integration with the popular media streaming platform, Plex. A plex seedbox allows you to stream and manage your media library effortlessly, providing a convenient and centralized platform for all your entertainment needs. By combining the power of dedicated seedbox server with Plex, you can enjoy a premium media streaming experience that is both fast and reliable.
Enhanced Security with Dedicated Servers: Full Disk Encryption and More
In addition to the performance benefits, dedicated servers can also provide enhanced security features for your seedbox. Dedicated server gives you complete control over your environment, allowing you to implement more robust security measures, like full disk encryption. Full disk encryption ensures that all data stored on your server is encrypted, safeguarding your sensitive data and media files. Moreover, dedicated seedbox solution enables you to configure and manage your own security settings, for example firewall, automated detection and monitoring software. Implementing these features for your dedicated server hosting plan at Pulsed Media, you can enjoy peace of mind knowing that your seeedbox is equipped with the security features you want, protecting your valuable data.
The Best Seedbox for Your Needs
We understand that the term "best seedbox" is subjective and varies depending on individual requirements and preferences. How feral your performance needs are? How rapidly do you need the server deployed? Casual torrent download needs, or perhaps plenty of storage for your backups? That's why dedicated server hosting come in various configurations, designed to cater to a wide range of users. Whether you're a casual user looking for a powerful dediseedbox solution or a power user in need of a highly-customizable platform. Our dedicated server solutions offer the flexibility and performance you need.
Conclusion on dedicated servers as a seedbox
At Pulsed Media, our dedication to providing the best seedbox solutions is evident in our wide range of hosting plans, including our dediseedbox offerings. By choosing a dedicated server hosting plan, you can enjoy the benefits of a plex seedbox, faster torrents, increased storage capacity, and the ability to run any custom applications you need. Experience the power and flexibility of dedicated servers as a seedbox and unlock top performance for your seedbox needs. Discover the perfect solution for you by exploring our dedicated seedbox plans today!