Seedbox affiliate program: Earn recurring revenue
March 7, 2015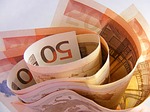 You could earn significant revenue each month with the seedbox affiliate program! Many already do with their sites, and this program is available for everyone.
Ways to earn
Some use their sites, blogs and some people refer their friends and get's their seedbox or server paid with the commission or at least partially.
One of the most common is a seedbox listing or review site, these tend to be high earners since they get targeted audience. Some trackers are also interested, but they are often after a free seedbox.
We've also seen people who pay their server or seedbox completely from just referring a few of their friends. Some people even get a lucky and get a high earner referred with many top of the line servers.
So how much can I earn doing Seedbox Affiliate program?
The standard rate is 7.5% recurring, meaning all of the referred person's all current and future purchases. For those who get a monthly payment we even bump this up to 9%, and if you earn more than 250€ a month we'll bump it up to 10% ! We'll even give you a one time bonus when you make significant increase in your revenue, this is usually 10-15% for the month's payment.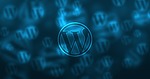 Let's say, you run a blog with 20 000 monthly visitors, which is attainable for a interesting personal blog which covers topics which are of interest to many people, say your personal server dilemnas and how to solve them.
Now, even if 0.01% of them signup to the cheapest plan of 5.99€ monthly you'd be earning 10.8€ per year – that's just having a link on the footer or somewhere hidden, and non-targeted audience. 0.01% is very low percentage. You could just as well have 0.1% which makes it already 108€ per year, which is more than enough for your own seedbox!
Now, if you are an blogger which targets the BitTorrent audience directly, a blog post mentioning Pulsed Media and offering the link could very well have an 10 000 reads. Since it's targeted you could have as high as 1% conversion (we've seen up-to 4.5% !), and these would be looking for a bit better seedbox.
Let's say 10€ per signup average per month. This would lead to monthly payments, bumping you to the 9% bracket earning you a cool 90€ per month! This is 1080€ per year from a single blog post!
You could then spend that same income to a server to host your blog on even! Tho, we recommend using the excellent services of NameTyper to host your blog on!
Become a seedbox affiliate, refer people and earn!
EASY! Just register to our customer portal if you haven't yet, and then head to the affiliate page to signup on the seedbox affiliate program!
On the page you will find link code with your referral ID. You can even append &pid= to direct people directly to signup with your referral ID.
It really is that easy to become a seedbox affiliate! When you hit 40€ you can request a payout either as Paypal or IBAN Wiretransfer, or as a credit you may use towards any service.